We offer a wide selection of products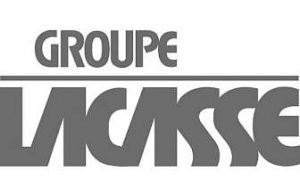 Cunningham Business Interiors has been a dealer of Groupe Lacasse products for over 35 years.
Groupe Lacasse offers high-quality products and complete furniture solutions to meet commercial, education, and healthcare needs. It designs, manufactures, and markets products that meet strict quality standards. Groupe Lacasse's creativity continuously evolves to meet today's ever-changing workplace environments.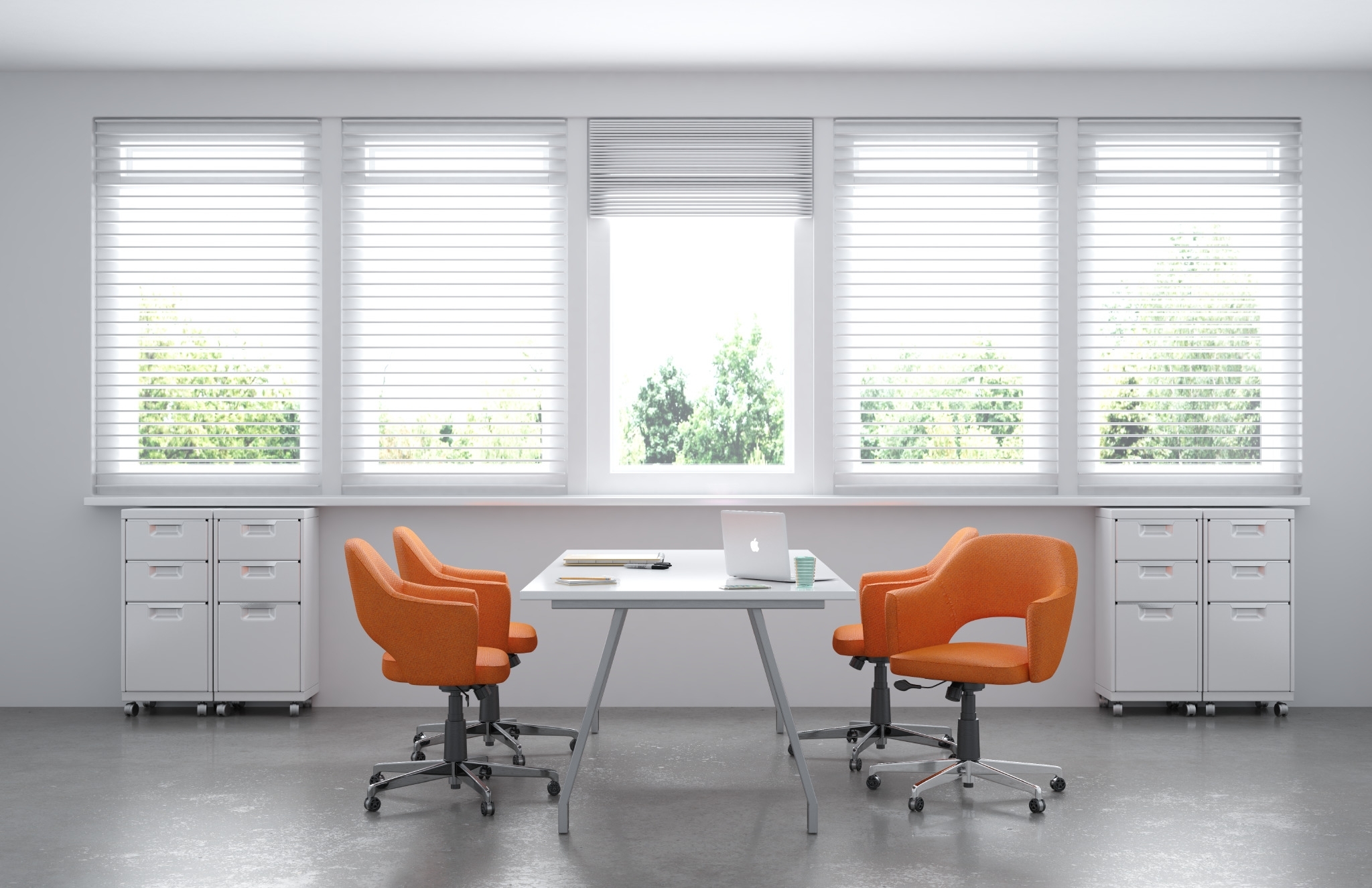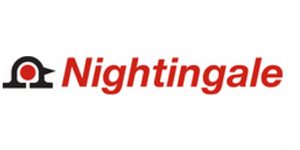 Cunningham Business Interiors has been a dealer of Nightingale Chair products for over 50 years.
Nightingale works with designers, engineers, and research teams, to create ergonomic, environmentally conscious seating. Its designs artfully combine both comfort and style.
Nightingale is always working to improve its designs, using its "Innovation Lab," onsite factory, and testing facility. The company also strives to be as environmentally friendly as possible, powering its factory with wind and solar energy and reusing or repurposing all materials under its "landfills suck" zero-waste policy.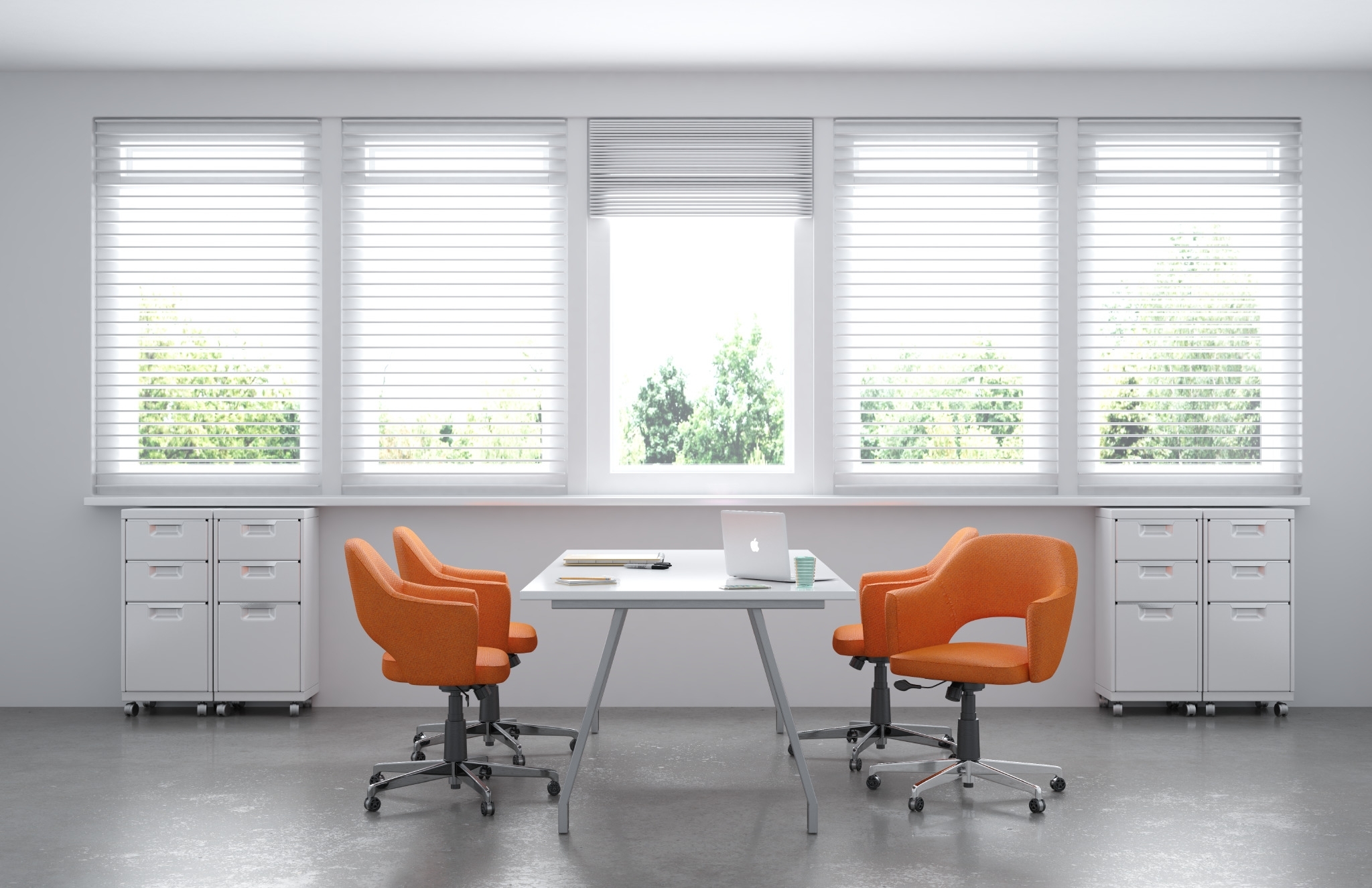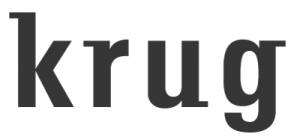 Krug was founded in 1880 and designs and manufactures furniture for offices, healthcare and educational, and the hospitality industry. Emphasizing style, Krug products are regularly requested by architects and designers the world over.
With over 130 years in business, Krug has earned a reputation for making high-quality, durable office products such as casegoods, conference and meeting room furniture, a wide range of seating, and much, much more. Recognized as a leader in healthcare furnishing, Krug employs research-based solutions that are as beautiful as they are innovative.


Spec Furniture concentrates primarily on public seating and tables, offering solutions to fit all styles and budgets, with designs for every taste and price points for every wallet.
Spec operates as a "lean manufacturer," which means it is continually improving its processes to reduce waste, make more efficient use of space, and leave a positive environmental impact.

Humanscale's focus is ergonomics, and it designs workstations that can adapt to each person's unique needs. Its catalogue includes seating, computer monitor arms, ergonomic keyboard options, sit/stand desks, as well as lighting and other ergonomic office tools.
Humanscale is seen as a global leader in ergonomics and focuses on high-performance office equipment that caters to a healthy, active work life.

Founded in 1981 Keilhauer is a privately owned, design focused contract furniture manufacturer
Keilhauer manufactures practical seating and table options for a wide variety of applications, including meeting rooms, offices, brainstorming areas, front entrances, and lunchrooms. This award-winning company is internationally recognized for its thoughtful designs and high-quality craftsmanship, which adheres to strict environmental standards. Keilhauer is headquartered in Toronto, Ontario.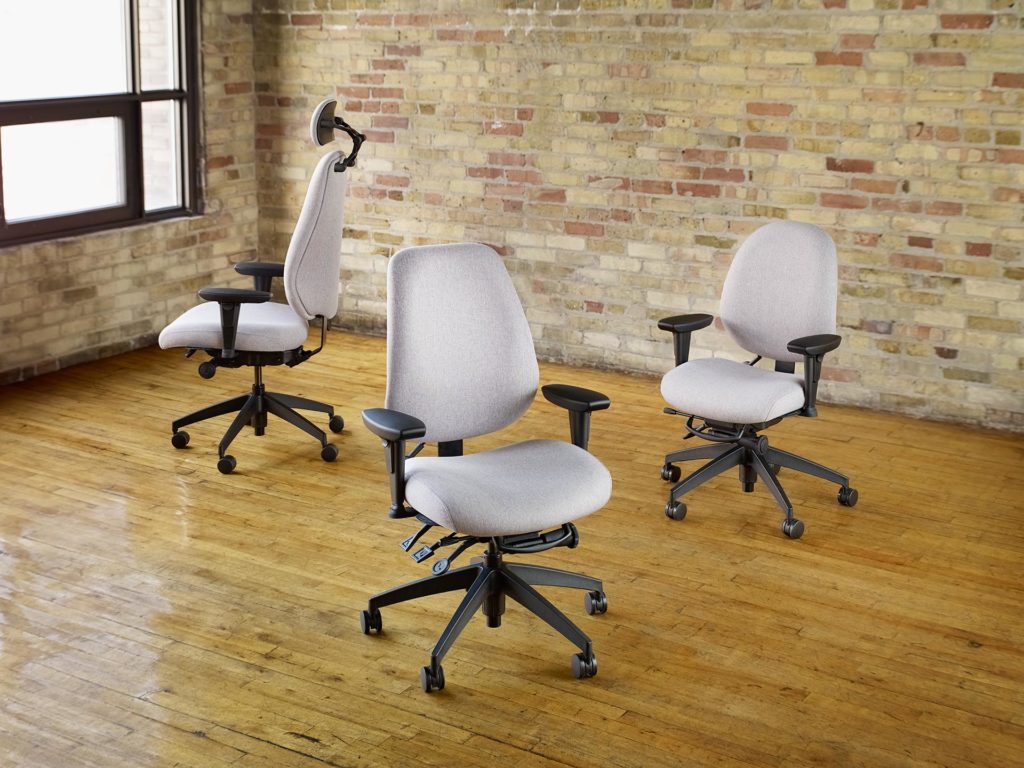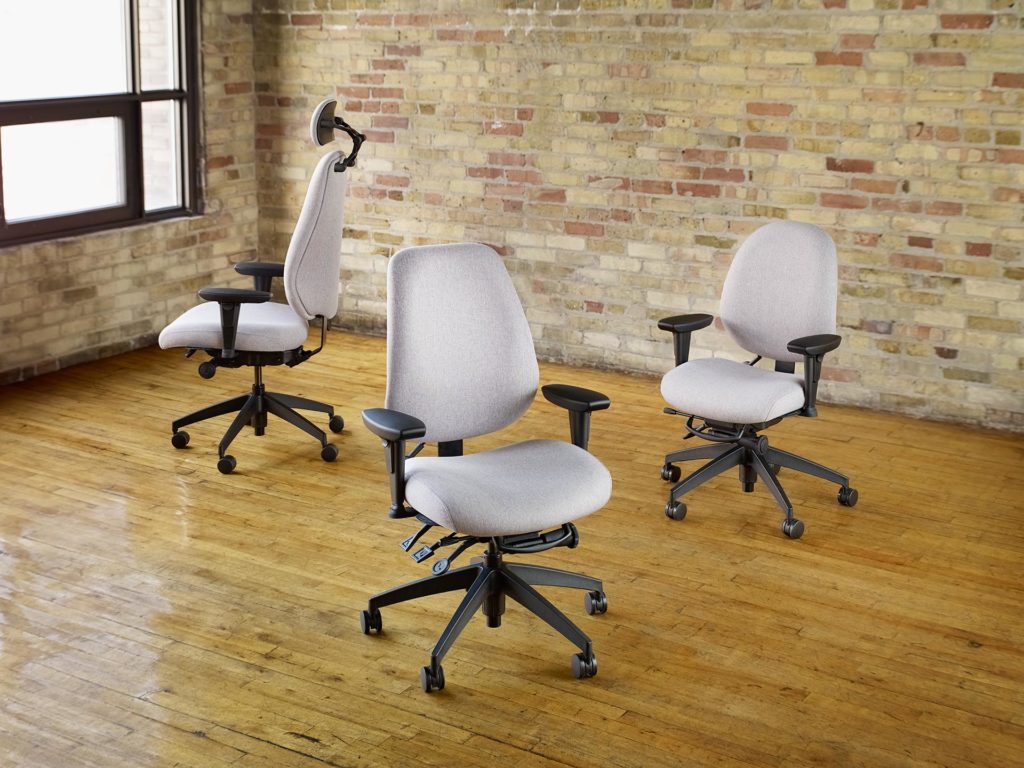 ergoCentric manufactures seating for office, specialty, and healthcare environments with a complete focus on ergonomic design, reducing
workplace injury, and personal well-being.
Taking a personal approach to office seating, the company creates chairs with human anatomy in mind, featuring designs that mitigate circulation and nerve issues and offer proper back support for your staff. ergoCentric offers build-to-order options to fit the chair to the person rather than the other way around.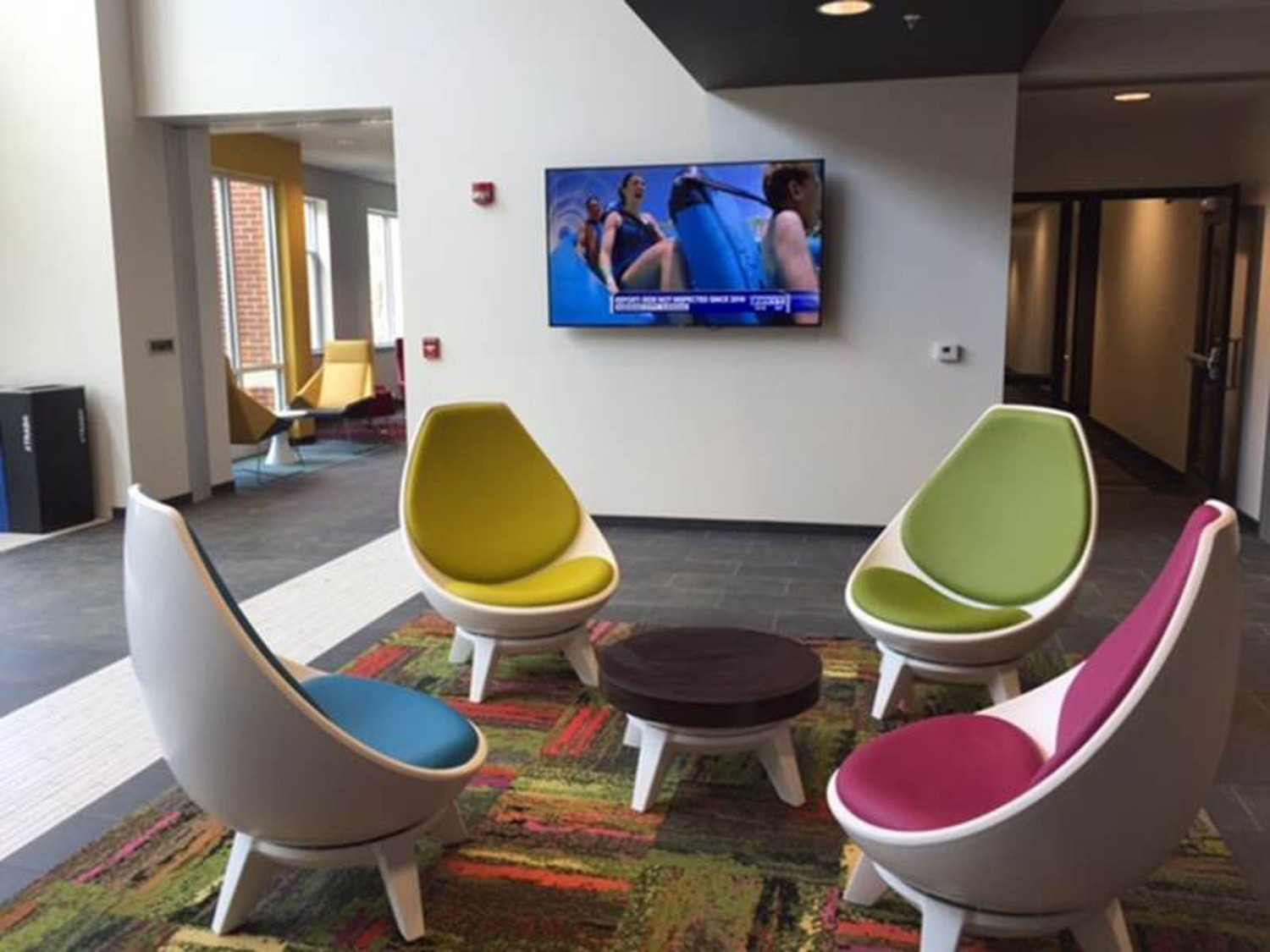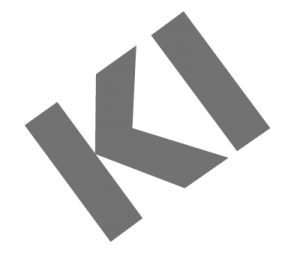 Since 1941, KI has offered custom solutions to office seating, tables, and other furniture needs. The company specializes in incredibly stylish, modern options that suit every workplace.
KI's enormous catalogue includes architectural walls, desks for all uses, multiuse tables, and an extensive list of seating for every application.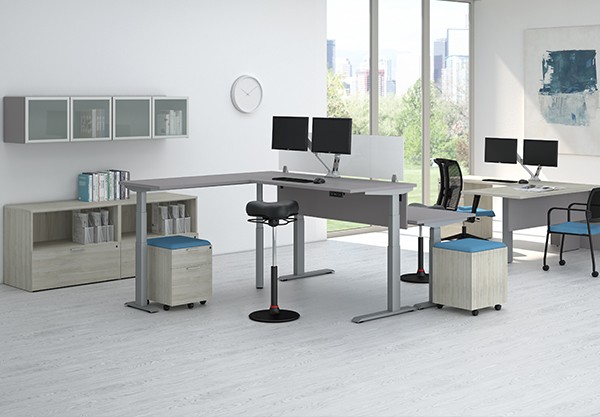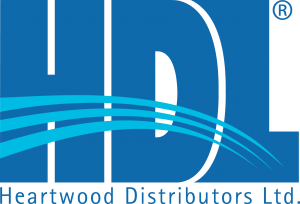 Cunningham Business Interiors Ltd. have been a dealer of Heartwood Distributors for over 10 years.
Heartwood Distributors Ltd. (HDL) began operations in 2005. Building on the proven track record of our sister company Heartwood Manufacturing Ltd., HDL products are designed to integrate with products available through Heartwood Manufacturing. Customers can enjoy the cost-savings and IN-STOCK accessibility of ordering standard layouts from HDL while supplementing orders with Heartwood Manufacturing product when customization is required.
By stocking a limited, but growing selection of finishes, models and sizes, HDL is able to provide high-quality office furniture at low prices with exceptionally fast delivery, all across Canada. Our finished goods inventory is IN STOCK and available for immediate delivery from our combined 90,000 square foot distribution warehouses in Langley, B.C. and Mississauga, ON.
Anticipating the needs of a modern office, HDL offers a wide range of stocked products including laminate case goods, seating, sit-stand desks, systems furniture and accessories.